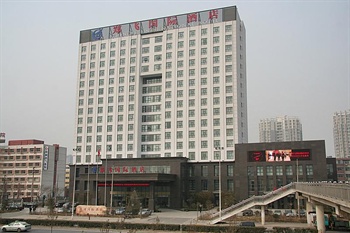 The Zhengfei International Hotel (Zhengfei Guoji Jiudian) is only 6 kilometers (a 15-minute drive) away from the Railway Station, and 25 kilometers (30 minutes) away from Xinzheng International Airport.
This Zhengzhou hotel has a variety of rooms with deluxe facilities and elegant decorations. Equipped in accordance with 4 star hotel standard, it offers presidential suites, executive suites, deluxe suites and senior business rooms. Broadband internet service and international direct dialing service are available in each room. Satellite TVs are also available here.
The four restaurants at the hotel give travelers a choice between different styles. The abundant cuisines and attentive services here can meet the requirements of customers with various tastes and needs.
Meeting rooms with well-equipped and suitable for various kinds of meetings and conferences.